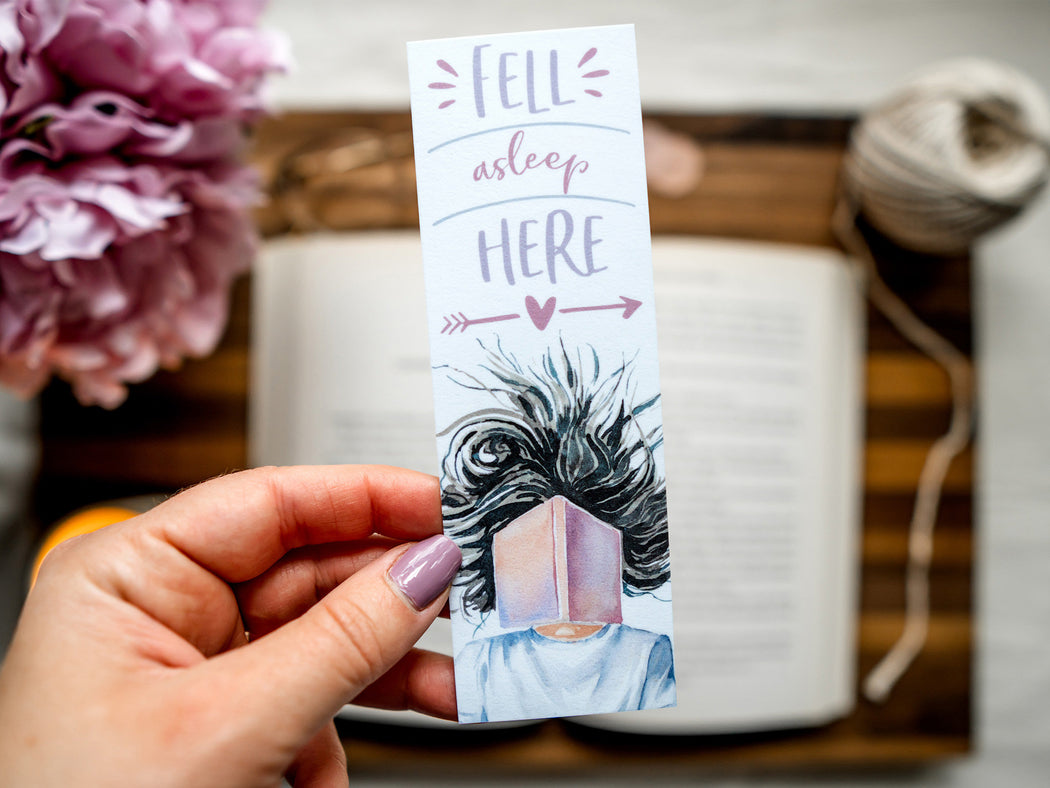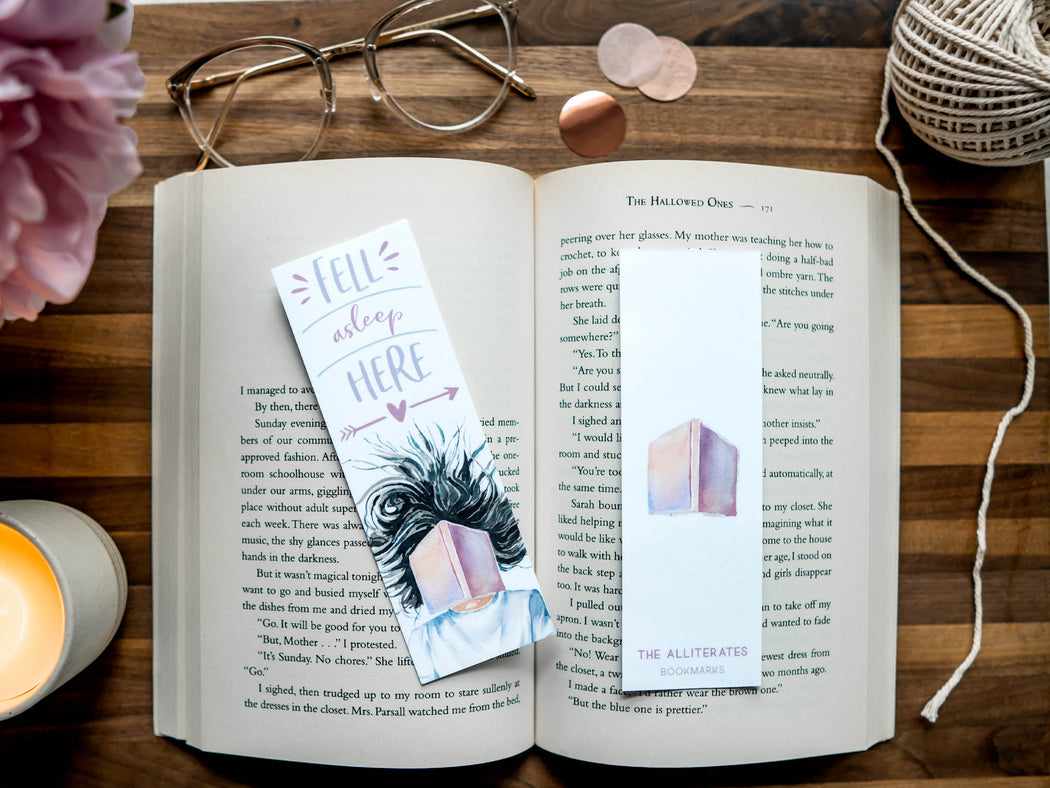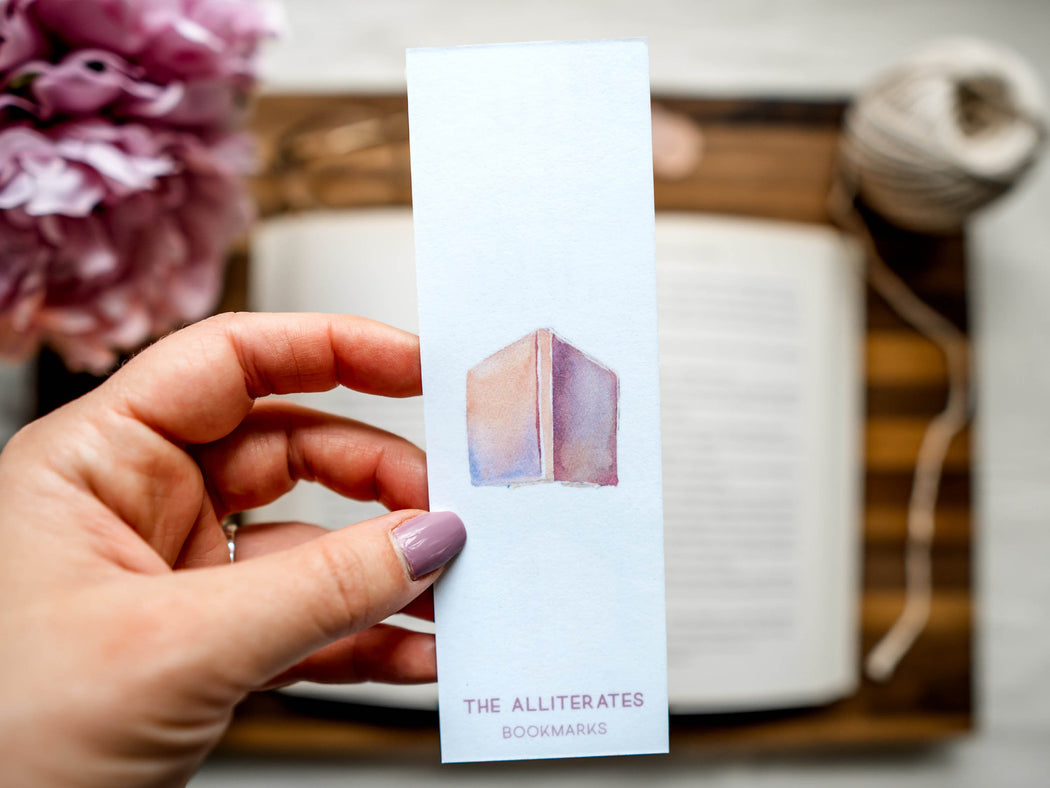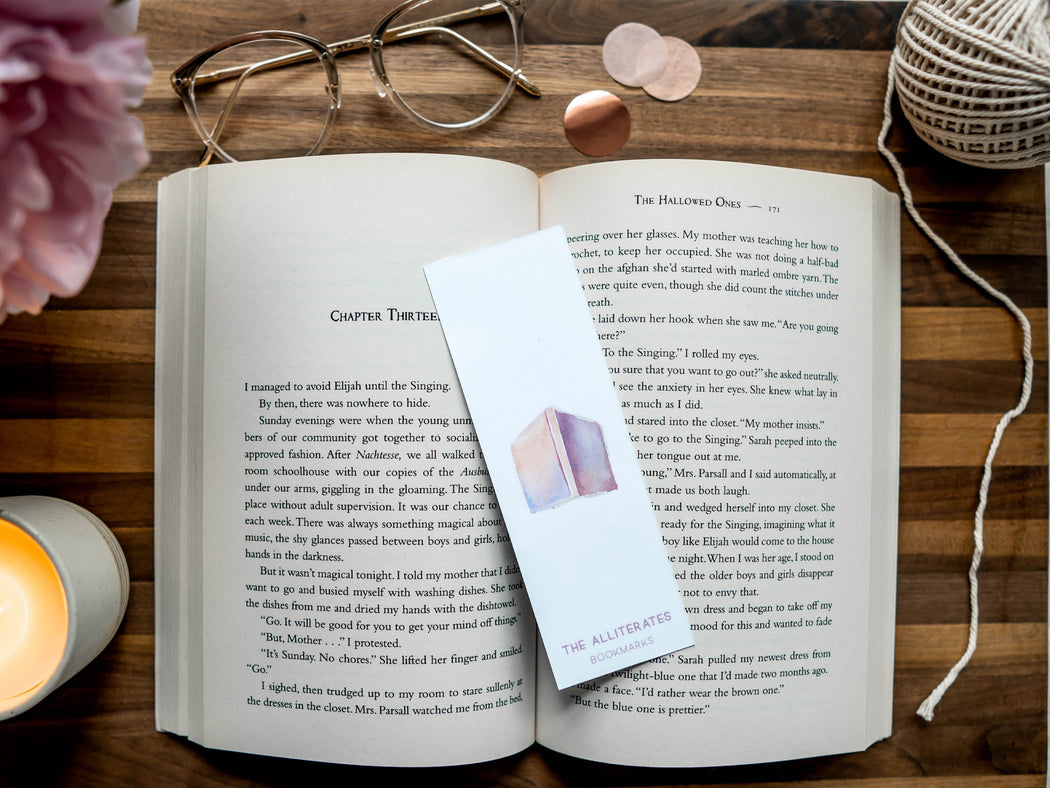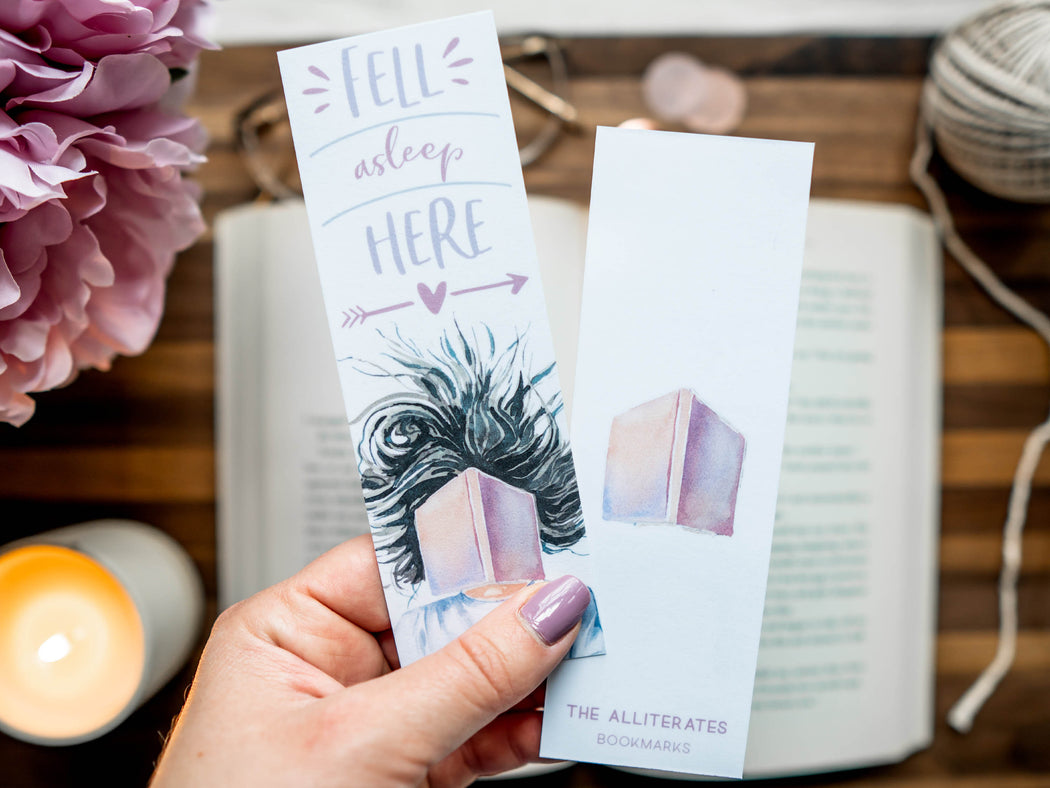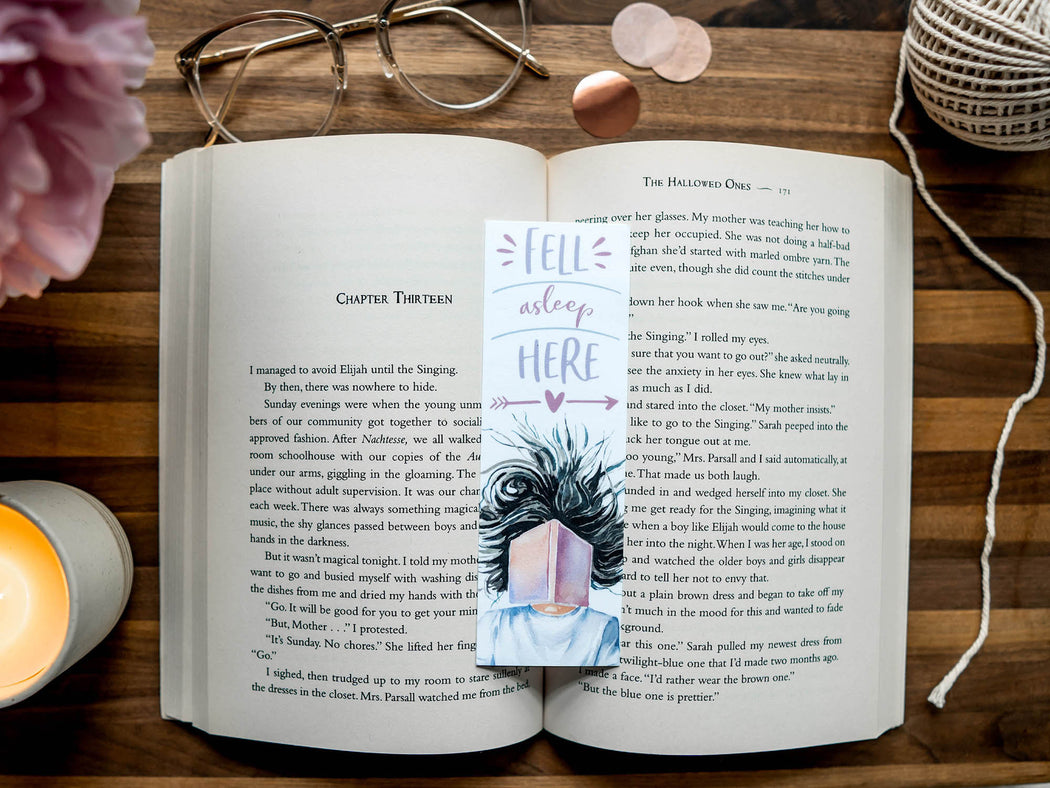 Fell Asleep Here Bookmark
I'd bet good money that every book lover out there has fallen asleep face-down in the middle of their current read. It's a natural consequence of staying up late to get "just one more chapter" in. Instead of using your face to mark your page, try this super cute bookmark instead!
We print on heavy cardstock and laminate with a matte finish, so your bookmark is as durable as it is beautiful.
Be sure to tag us on Instagram if sharing photos of your purchase: @alliterates_designs
*Additional Info* 
Size: 2" x 6"
This bookmark is double-sided, with the main image on one side, and a simple design and minimalist company branding on the other. Accessories in photos not included with your purchase. As colors can vary from screen to printing, bear in mind that there may be some minor differences from the photos.